Activities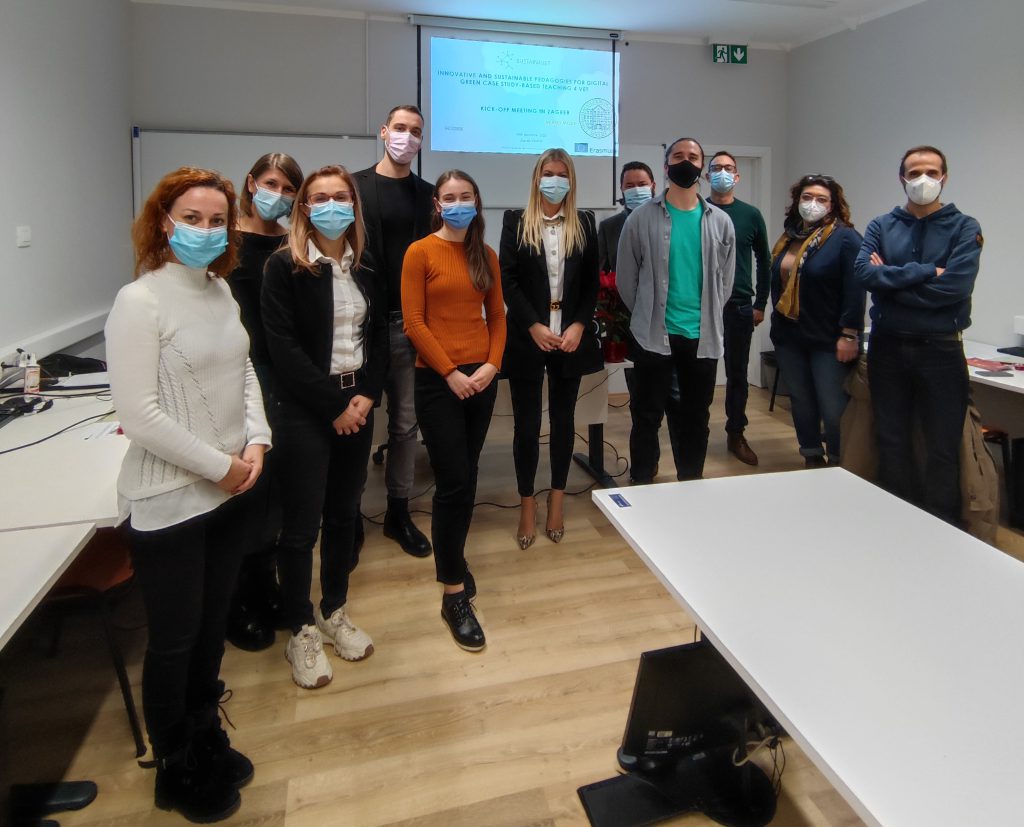 KICK OFF MEETING – Sustain4VET project
On 14th December 2021 was held official kick-off meeting for the project "Innovative and sustainable pedagogies for digital green case study-based teaching 4 vet" (Sustain4VET). Sustain4VET is co – funded by Erasmus + Programme through Key action 2: KA220-VET – Cooperation partnerships in vocational education and training with the budget of 197.087,00 EUR.
The meeting was organized by the Coordinator: Faculty of Transport and Traffic Sciences, University of Zagreb (Croatia), Department of Transport Logistics. It was held by asst. prof. Ivona Bajor, project manager, in hybrid mode at Department of Transport, Logistics Laboratory for Simulations in Logistics.
It was attended by all partner representatives from Finland, France, Slovenia, Italy and Croatia since the following institutions are the partners: University of Ljubljana, Association Pour Le Developpement De La Formation Professionnelle Dansles Transports (France), JAMK University of Applied Sciences (Finland), School Centre Celje (Slovenia), Jyväskylä Educational Consortium Gradia (Finland), Srednja škola Zlatar (Croatia), Škola za cestovni promet (Croatia), Strokovni izobrazevalni center Ljubljana (Slovenia), Istituto di Istruzione Secondaria Superiore "A.Berenini",
(Italy).
Project started on 1 st November 2021 and during the kick – off meeting Project Manager (Ivona Bajor, FPZ) detailly presented the project objectives, expected results, intelectual outcomes with deadlines, budget, and the role of each partner in a specified timeframe. Also, partners reviewed the activities that will be carried out during the project implementation.