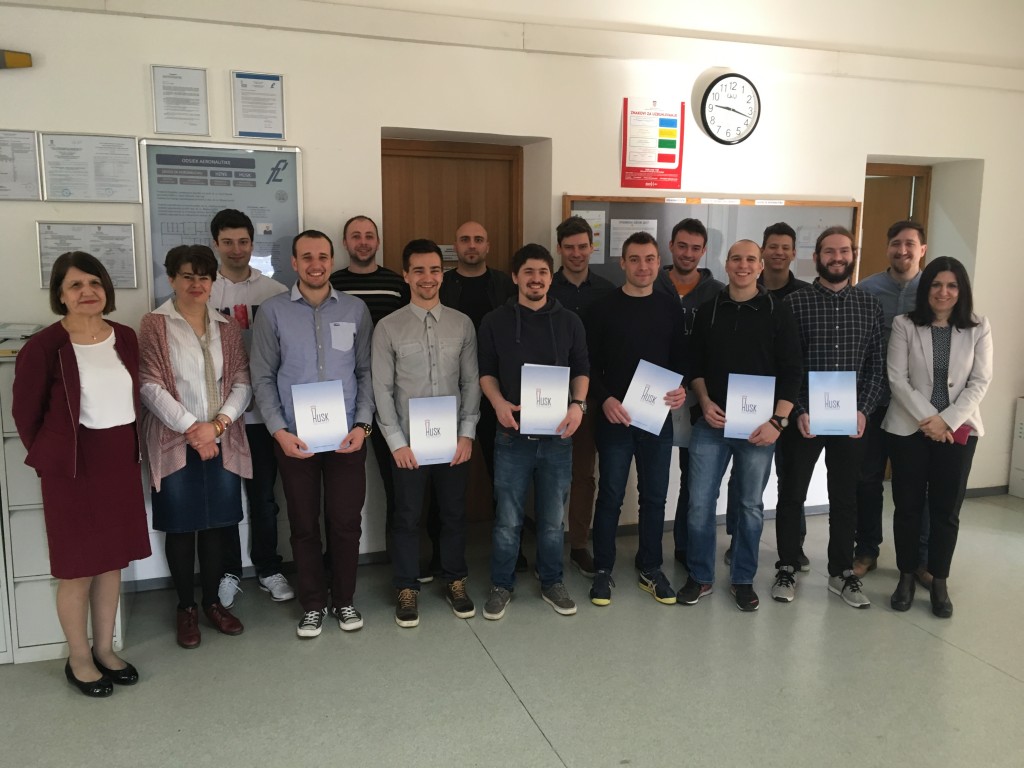 On 17th of March 2017 Croatian Air Traffic Control Training Centre (HUSK) awarded the Basic Air Traffic Controller Licence Certificates to the 12 candidates who successfully completed the Basic Air Traffic Controller Course at the Faculty of Transport and Traffic Sciences in Zagreb. This 8th generation of candidates who have successfully completed the training, are going to continue their rating training abroad.
The basic training course for the CroControl Ltd. was carried out by HUSK. The course started on 3rd of October 2016 and it lasted for 24 weeks. Through the basic training course, the candidates completed 9 theoretical courses and as a part of ATM course they have completed practical simulator training on all three simulator exercises, Aerodrome, Approach and Area control on the MicroNav BEST radar simulator.
During the certificate award ceremony Ms. Jadranka Majić and Mr. Ivica Topić from the CroControl Ltd., delivered a short speech. Associate professor Biljana Juričić, PhD, the head of theoretical training, and Associate professor Anita Domitrović, PhD, quality and safety manager, awarded the candidates their basic air traffic control license certificates.