CROATIAN AVIATION TRAINING CENTRE (CATC or HZNS in Croatian language) is an independent unit for practical pilot training of the Aeronautical Department of the Faculty of Transport and Traffic Sciences (FTTS), itself a part of the University of Zagreb. Since the early nineties, numerous generations of today's commercial pilots started and completed their flight training here.
CATC was the first and the biggest Flight Training Organization (FTO) to be certificated to perform flight training according to JAR-FCL 1 requirements and standards in Croatia. Our heritage of many years of flight training and the aptitude of our staff result in highly praised and recognized performance that our former trainees daily demonstrate as pilots in airlines worldwide. Today, CATC is certified as Approved Training Organization (ATO) by the Croatian Civil Aviation Agency (CCAA).
CATC has a highly experienced staff of Flight Instructors that includes airline pilots (both active and retired). All of the Flight Instructors are dedicated to share and transfer the knowledge and skills they posses to you – future airline pilots – as well as to all the pilots that are willing to improve their knowledge and skills.
CATC is based on the airfield Lučko near Croatian capital city Zagreb and its basic purpose is to train students of the Faculty, who have committed themselves to become civil pilots.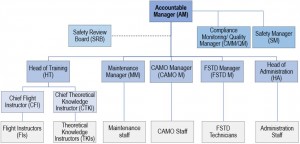 Organisational structure
Presently, organization has a certificate for:
Integrated ATP(A) Training Course,
FI(A) Training Course,
FI(A)/IRI(A) Refresher Seminar,
MCC(A) Modular Training Course,
MEP(A) Modular Training Course,
MEP(A) Refresher Class Rating Course,
PPL(A) Training Course,
LAPL(A) Training Course,
SEP(A) Refresher Class Rating Course,
Night Rating (NR) Course
IR(A) Modular Courses (CB/IR, EIR, SE/IR, ME/IR)
IR(A) Refresher Course,
IRI(A) Course.
CATC has a fleet of five aircraft: two Cessna C172 for SE /IR training, one Cessna C172N and Diamond DV 20 for VFR training, one Piper PA 44-180 for ME/IR training, and Flight simulator FNPTII/MCC Elite S923 for SE and ME instrument training and MCC.
In need for controlled and safe maintenance of its aircraft fleet, in 1997 FTTS-CATC developed its own aircraft maintenance organization. Today, FTTS-CATC holds EASA PART 145 certificate as Aircraft Maintenance Organization (AMO) and approval for CAMO for aircraft in its fleet as well as for other third party aircraft in general aviation industry. With this, FTTS-CATC controls the whole process in aircraft maintenance and continuous airworthiness, including 50hr / 100hr / 200hr / annual checks, on-board COMM/NAV inspections using latest "state of the art" ARTEX IFR4000 & IFR6000 testing equipment for IFR aircraft. Whole maintenance department (CAMO and AMO) consists of 5 full-time employees.